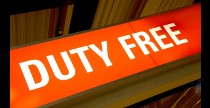 Duty Free Solution on the basis of Microsoft Dynamics NAV (Navision) and LS Retail.
We can assert that BSA has strongest expertise in ERP consultancy in Travel Retail and Duty Free in Russia.
BSA proposes out-of-the-box business solution based on Microsoft Dynamics NAV and LS Retail for Duty Free operations with all the necessary business specific included such as:
Extended Retail Item card with necessary Duty Free and Customs control customizations;
Data processing for customs clearance and integration with most customs clearing software;
Certificate management;
Warehouse management with multiple customs zones, transfers between multiple customs posts;
Customs mode change;
Federal Customs Service reporting;
Federal Liquor Declaration reporting;
Extended Loyalty functionality;
Extended POS functionality for Duty Free operations;
Advanced routines to manage fiscal printers to exclude exchange rate differences;
Extended POS fiscal reporting to manage multicurrency operations;
Additional Sales Analysis reports;
Strict compliance of Stock taking operations with duty free operations;
Consolidated Duty Free and Duty Paid operations within the same ERP database with the same Retail Item cards.
In addition to specific features of the Duty Free, solution has full retail functionality.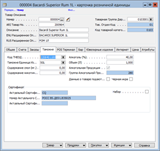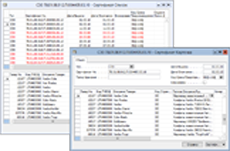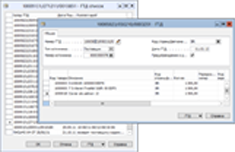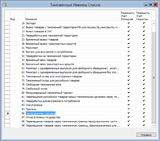 Challenges of Duty Free business
Duty Free business requires the operator of Duty Free trade to be constantly in tune. When choosing an integrator it is worth paying attention to the experience in similar projects implementation, as well as to the professionalism of consultants in terms of customs procedures and the efficiency of technical support. Cost cutting while choosing a solution and an integration could result in administrative and even criminal sanctions because of violation of customs regime rules. We fully understand our contractual liabilities and are grateful for the confidence of our Clients.
What do we have to make a successful implementation and support:
Our development team has 10 years' experience in projects for Duty Free automation;
Consultants for business processes have more than 10 years of work experience in companies-operators of Duty Free trade;
Online support 24/7/365.
Customs reporting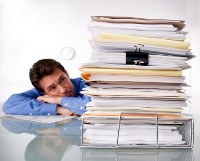 Because of changeability of legislation regarding customs procedures such as:
Customs clearance;
Stock movement between customs posts;
Change of customs regime, including release into free circulation, depreciation and reexport;
Permanently changing customs reporting forms;
Distinction of the requirements for customs procedures at different customs posts (at different customs offices);
The owner of Duty Free business has to monitor these changes and to provide regulator with unified reporting forms in time and in the correct form.
Our one-size-fits-all Duty Free Solution allows BSA specialists to provide Customers with the newest versions of reporting at the earliest and to make changes to automated business processes.
Duty Free solutions are NOT expensive
Contrary to popular opinion that Microsoft Dynamics NAV (Navision) and Duty Free Solution based on it requires intensive financial investments, we can assert that these solutions re accessible even for small businesses.
License for Microsoft Dynamics NAV and LS retail is the most expensive part of the solution's cost, as well as service equipment.
We offer our Customers to rent licenses, in which case your ERP system will be deployed in the cloud. It could be maintained by BSA specialists or using Customer's own resources. BSA is Microsoft SPLA Partner and LS Retail Gold Partner.
Little financial investments at go-live are the main advantage of such approach. You will be prompted to pay monthly subscription fee instead depending on your service plan.
Sales on board
Sales on board is very attractive feature for every duty-free retailer. Failure to provide the customer with till slip that is obligatory in Russia is the weak spot of that business. The second inconvenience is that there were no possibility to pay with a credit card. We offer our Clients complex solutions for software and hardware in order to solve those issues.
Mobile loyalty
For modern retail, implementation of sales is not the most important challenge. Amid constantly growing market competition, one should persuade the Customer to choose its brand. Moreover, if you want to have prospering business then the Customer should come back. Customer loyalty management is an obvious issue for business owner.
BSA offers solution for mobile loyalty for retail including Duty Free.